MARKET FOR TYPE 2 DIABETES DRUGS IS EXPANDING WORLDWIDE
Amylin's Successes Make It Bigger Acquisition Target
Monday, June 18, 2012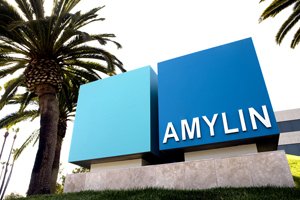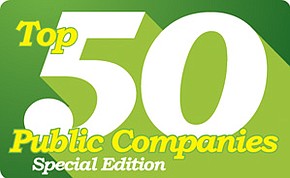 AMYLIN PHARMACEUTICALS INC.
CEO: Daniel M. Bradbury.
Revenue: $650.7 million in 2011; $651.1 million in 2010.
Net loss: $543.4 million in 2011; $152.3 million in 2010.
No. of local employees: 650.
Headquarters: San Diego.
Year founded: 1987.
Stock symbol and exchange: AMLN on Nasdaq.
Company description: A biopharmaceutical company dedicated to improving the lives of patients through the discovery, development and commercialization of innovative medicines.
Key factors for success: Amylin has brought to market three therapies for the treatment of diabetes. Its two first-in-class diabetes treatments Byetta injection and Symlin injection and the first once-weekly diabetes treatment Bydureon are helping patients better control their disease. Amylin's pipeline is focused on bringing treatment options to patients with metabolic disorders, including the life-threatening, ultra-orphan disease lipodystrophy.
Speculation continues about whether San Diego-based Amylin Pharmaceuticals Inc...