STRUCTURES: OTAY MESA DRAWS INDUSTRIAL BUSINESS; NORTH COUNTY OFFERS DEALS
Outlying Areas Have Built It; Now, Will the Tenants Come?
Monday, July 30, 2012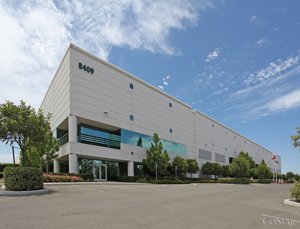 Pacific World, for example, was looking to boost its distribution capacity, to complement its manufacturing facilities in the Tijuana area. Other companies with operations on both sides of the border have been attracted to Otay area by access to recently improved highways that are easing access to markets to the north.
Aberg said North County industrial markets are not only farther from the border, but also compete for tenants with markets in neighboring Riverside and Orange counties. One result is that rent breaks and other tenant incentives remain much more common in North County markets than in central San Diego.
However, there are trends that the North County submarkets can capitalize on, in order to fill long-unused buildings.
Creating a Cluster
For instance, Colliers Senior Vice President Linda Greenberg said the Carlsbad-Vista region has a budding cluster of companies that have recently expanded operations in biotechnology and medical device development. Those include DJO Global Inc., Life Technologies Corp. and Isis Pharmaceuticals Inc.
Growth in those types of businesses could counteract the downsizing trend seen in other industries — for instance, Callaway Golf Co. has recently been cutting Carlsbad space requirements as it streamlines operations and moves manufacturing to places such as Mexico.
Biotech and medical device growth could also help North County counterbalance the recent loss of manufacturing companies like the defunct Aptera, an electric car maker that left a large amount of vacated space.
Greenberg said the region also has a large inventory of available multitenant industrial sites, which have recently housed a growing number of early-stage, service-oriented businesses. In Oceanside, those have included a glass replacement company, a sheet metal fabricator, a vending machine service firm, sign companies and clean-tech equipment installers.
Those types of facilities have been filling up fast in central San Diego. "We're not seeing a lot of new development of these multitenant incubators, and there's not a lot of tenant turnover in them," Greenberg said.
Prev Next