REAL ESTATE: THE PROPERTIES BENEFIT FROM LOCATION, EVEN NEIGHBORS
The Best Buildings Deliver 'Class-A' Returns for Their Owners
Monday, July 30, 2012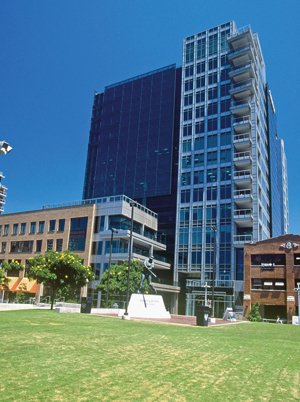 One Del Mar, located off Interstate 5 in Carmel Valley's high-demand Del Mar Heights neighborhood, places second in San Diego for per-square-foot NOI, at $30.01.
"That property currently gets the highest rents in the Del Mar Heights market," said Tony Russell, an executive vice president with Jones Lang LaSalle who handles leasing at One Del Mar, built in 2001. "Also, the owner, Clarion Partners, is constantly making upgrades in energy and other efficiencies, which keeps operating costs low. That all helps to create a high NOI."
In the past year, he said the property added two financial services firms and a health-care-related company to its tenant roster, and it continues to benefit from high demand among law firms and other financial services companies whose owners want to locate closer to employees' homes in the Carmel Valley area.
As Russell noted, Class A properties have been attracting and retaining tenants by helping them keep overhead costs low with energy-efficient features, and by offering a value proposition for companies looking to move up in the marketplace.
Mission Valley
In Mission Valley, the top NOI generator is Hazard Center Office Tower, built in 1990 and owned by Principal Financial Group. Its $18.51 NOI per square foot, and its 99 percent occupancy rate, can be traced to continued high demand among financial services companies in particular.
The roster includes national-profile tenants such as Stewart Title, Fidelity Investments, Xerox and Toyota Motor Credit. Cassidy Turley San Diego senior managing director Andy La Dow, who handles leasing, said tenants are also drawn to the connected Hazard Center retail center, also owned by Principal Financial, as well as a large on-site parking garage and access to the nearby trolley station.
Demand remains high in Mission Valley despite an overall office stock that is older than some other submarkets.
"The Mission Valley market for a long time has been pretty stable — it hasn't flown too high or too low," La Dow said.
UTC
The Irvine Co., San Diego's largest office property owner by square footage, also has the top three NOI-per-square-foot performers in the UTC submarket: 4225 Executive Square ($24.58), Northern Trust Tower ($24.46) and Pacifica Tower ($23.59).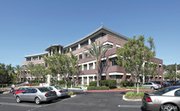 Newport Beach-based Irvine Co. does not discuss operational financials for its holdings. But John Turner, a regional vice president with Irvine Co., noted that it has been steadily upgrading its properties over the past five years to attract and retain tenants, including energy-efficiency upgrades and the addition of amenities like on-site restaurants and gyms.
"There are a fewer concessions than a year ago, and in some of our properties the rents have gone up," Turner said. Full-floor space availabilities have recently become nearly nonexistent, and one upcoming available full-floor space in one of its UTC buildings is expected to fill up quickly.
Turner said the company is seeing progress in diversifying beyond the traditional financial services and legal-oriented firms that generally have dominated the tenant mix at UTC.
Prev Next