WORKFORCE: WOMEN LOOK TO TAKE LEADERSHIP ROLES ON COMPANY BOARDS
Making Diversity a Top Priority
Monday, July 23, 2012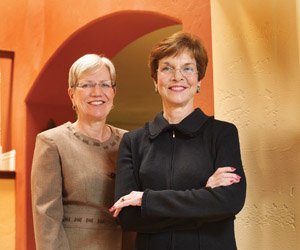 "Board members with diverse backgrounds better serve the company and the shareholders," he said.
Hawkins added that Cytori's board chairman, Lloyd H. Dean, an African-American, serves on the nominating and governance committee and realizes that ethnic, racial as well as gender diversity are important components of forming effective leadership teams.
In its 2011 annual report, Cytori stated, "The board has also determined that gender and ethnic diversity of the board will be an important factor in evaluation of candidates."
Many other companies' reports contain similar statements, a result in part of the Securities and Exchange Commission's requirement that public corporations "disclose in their annual proxy if they have a diversity policy for board nominations," Stone said.
A company spokesperson for Leap said, "At Leap, we believe in the power of diversity. We have built our Cricket brand by innovating value for a largely underserved customer base — people who are young, ethnically diverse and focused on value. For our company, embracing diversity and inclusion is a business imperative." While none of Leap's current directors are females, the spokesperson said women have previously served on the company's board.
Leading the Way
The San Diego public company with the highest percentage of female board directors, according to Stone's survey, is LRAD Corp. Females make up 50 percent of the company's four-member board.
Ranking second is Jack in the Box Inc. More than 33 percent of its board members are women.
With 30 percent of its board being women, Trius Therapeutics Inc. ranks third in Stone's survey.
Identifying candidates for open positions often begins with defining the skill set that will add value to a board. The nominating committee may want the new director to "provide counsel and be an adviser to the company's CEO," said David Kabakoff, Trius Therapeutics board chairman and an executive partner at Sofinnova Ventures Inc.
"Independent folks who have been in the CEO seat" are ideal candidates for such positions. However, if the job description for the board position requires CEO experience, gender diversity may not occur because "there are not that many incumbent female CEOs," Kabakoff said.
Not all board positions call for CEO experience, Eastham said. Chief financial officers and other senior management leaders who are "one level down" from the head position often are ideal candidates for such positions, she said.
"Board members are needed who bring value in different areas such as compensation, organizational development, succession-planning and talent acquisition. These board members add great value to compensation and nominating committees," said Stone, of cStone and Associates.