Legendary Entrepreneurs Share Their Recipes for Success
PROFILES: Bright Ideas Take Off With Backing From Brilliant Leaders
Monday, January 23, 2012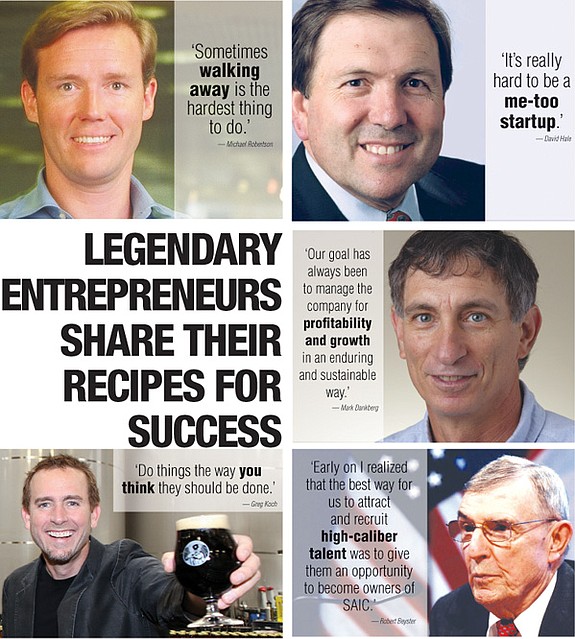 Beyster has been an evangelist for employee ownership through his Foundation for Enterprise Development.
Science Mixed With Art
There is a science to nuclear physics, electrical engineering and biotech. There is science and art to brewing beer.
Greg Koch, the CEO and co-founder of Escondido-based Stone Brewing Co., has done well with his startup. He and Steve Wagner produced 400 barrels of beer in 1996. By 2011, Stone produced 148,700 barrels, and was sending it to 36 states.
Stone is poised to expand the brewery and restaurant complex it put up in 2005. There's talk of adding a hotel to the Escondido campus. There's also talk of a European brewery.
For Koch, a key factor for success is thinking for oneself.
"Do things the way you think they should be done," says Koch. That means not listening to naysayers or focus groups. The caveat, Koch said, is that you have to be good at what you want to do.
Stone Brewing executives recount 15 years of growth in a new book, "The Craft of Stone Brewing Co." "If you're great at what you do," Koch writes in the book's introduction, "the world is a better place as a result. And I thank you for it. So will others."
Prev Next
Page 3 of 3.