ADVERTISING: AFTER STADIUM NAME CHANGE, PUSH CONTINUES TO MARKET SMARTPHONE CHIPS
Snapdragon blitz
Monday, January 16, 2012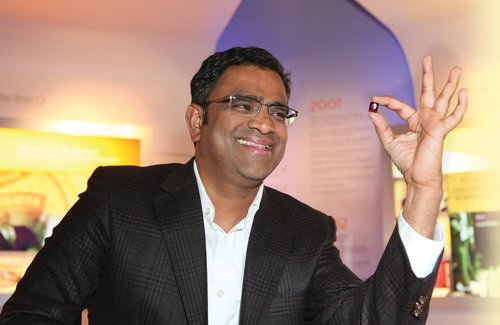 QUALCOMM INC.
CEO: Paul Jacobs.
Revenue: $14.96 billion in FY 2011; $10.99 billion in FY 2010.
Net income: $4.26 billion in FY 2011; $3.25 billion in FY 2010.
No. of local employees: 10,509 as of Aug. 1, according to the San Diego Business Journal's 20 Largest Employers list.
Headquarters: Sorrento Valley.
Year founded: 1985.
Stock symbol and exchange: QCOM on Nasdaq.
Company description: Fabless manufacturer of semiconductors for cellphones and other devices; and developer/licensor of wireless technology.
Key factors for success: Continuous innovation of products; variety of products; stable management; significant investment in research and development.
Follow me, say the big letters on the back of a city bus, to Snapdragon Stadium...