TECHNOLOGY: APPS PROVIDE SUPPORT, TOOLS FOR ADDICTS, CAREGIVERS
Social 'Solutioning' Site Is About Beating Addiction
Monday, January 9, 2012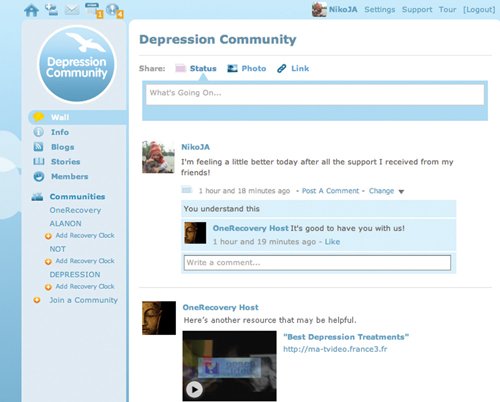 ONERECOVERY INC.
Founder and CEO: David Metzler.
Financial data: Raised $7 million in venture capital funding; would not disclose revenues.
No. of local employees: 30.
Investors: Lehmi Ventures.
Headquarters: Solana Beach.
Year founded: 2008.
What makes the company innovative: Applies principles from social networking and online gaming to help people find support when recovering from addiction or depression.
Key factors for success: The company uses clinically sound recovery principles to guide the development of its website and mobile apps.
A Solana Beach company founded by a former venture capitalist who almost died from drugs and alcohol has raised $7 million in funding and landed major managed care clients including Aetna Inc...