REAL ESTATE: TRANSACTION VOLUME RISES IN COMMERCIAL SECTOR; NUMBER OF DEALS DIPS
Confident Comeback
Monday, February 6, 2012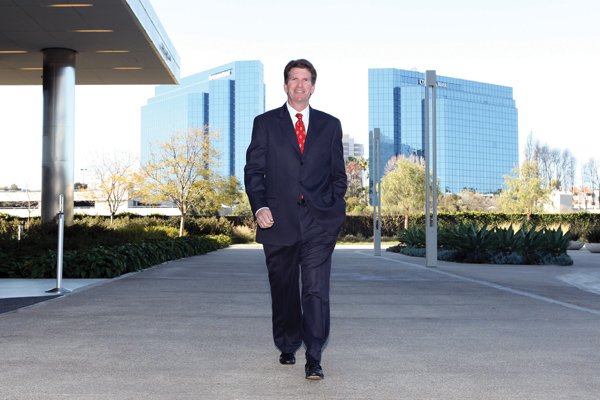 A recent report by Chicago-based JLL noted that San Diego ranks 25th among the world's cities attracting real estate investment dollars, in a climate where more than half of global investment is concentrated in 30 cities.
The consulting firm PriceWaterhouse Coopers, also known as PwC, ranked San Diego 10th in the nation for its investment prospects in commercial and multifamily real estate, in a survey gauging where U.S. investors plan to place their capital in the coming year.
Frugality Affects Office Space
For the most part, local brokerage firms are dealing with a national scene where employers continue to do more with less, including office space. Tenants leaving spaces to get better deals in better locations are leaving some submarkets with stubbornly high vacancy rates.
Still, companies within stalwart industries are scouting sites for new local locations, including telecom giant Qualcomm Inc. and other firms in high-tech, clean-tech and health care.
Fleck said several law firms are in the hunt for new space, including those expanding and contracting, and defense-related firms such as SAIC and Cubic Corp. have also put out feelers. Local brokers note that two of the largest leasing transactions of 2011 involved financial services firms, potentially signals of a local rebound in that sector.
TD Ameritrade signed a lease for a 111,318-square-foot space at a Sorrento Mesa office complex, where it is relocating its main regional operations from another San Diego location.
An even larger transaction was announced recently and deemed by CoStar Group as one of the region's largest-ever leasings based on square footage. Financial services provider LPL Financial has agreed to lease 415,000 square feet — all of the space in a new building to be constructed at La Jolla Commons in UTC by the office campus's owner, Houston-based developer Hines.
"Those kinds of deals give me confidence in how the financial services sector is growing in our economy," said Daniel Broderick, president and CEO of San Diego-based Cassidy Turley.
Tenants Sign Long Leases
Steve Rosetta, executive vice president in charge of San Diego County operations at Cushman & Wakefield, said office tenants are already showing signs of willingness to lock in long lease terms, which wasn't the case two years ago.
He will be watching in 2012 for factors including the strength of venture funding, the lifeblood of startup tech firms and a key generator of expansion in fields like biotech and clean-tech, which has been on the rise with other lending sectors.
The outcome of the European debt crisis could either cause international investor capital to dry up, or spur more investment in the U.S. as the domestic market is seen as a safe haven, he said.
The results of the U.S. presidential and congressional elections will have an impact on business decisions and potentially clear up uncertainty that remains in the corporate community about future expansion plans.
"The San Diego mayoral elections this year will be very important," Rosetta added, noting that the brokerage community is waiting to see if the next city administration is effective in establishing long-term communications with companies such as Soitec, which recently established local operations to produce solar panel technology.
Prev Next