Upstart Football League Adds Familiar Names to Board
Wednesday, August 29, 2012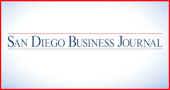 San Diego-based United States Football League said it added Chris Doleman, a defensive lineman who was inducted into the Pro Football Hall of Fame this year, to its board of advisers.
USFL said Doleman, who played 15 seasons mainly with the Minnesota Vikings and recorded 150.5 quarterback sacks, will work on the league's charitable efforts and community engagement.
Doleman joins two other Hall of Fame members on USFL's board: Marshall Faulk and Fred Biletnikoff. Other advisers include retired NFL stars Lincoln Kennedy and Jeff Garcia, and former Cleveland Browns executive Jim Bailey.
The USFL plans to field eight teams for its inaugural 14-game season starting in March and concluding with a championship game in June. So far, the league hasn't announced what cities it will play in.
Unlike the old USFL, this one says it's a single entity business, owning all the players' and coaches' contracts, and with each team owner being a member operator of the league.