PROPERTY: MEDICAL OFFICE LOCATIONS INVOLVE MANY CONSIDERATIONS
Healing Properties
Monday, August 27, 2012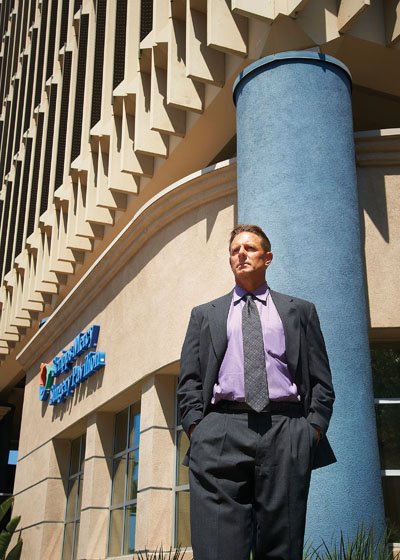 Health care providers have the same basic office needs as most other businesses, whether it's the right amount of hassle-free parking, a well-maintained building with good signage that doesn't confuse or turn off visitors, or ample space to grow with the customer base.
However, they face a crucial limitation when it comes to addressing what experts say is the top priority for many medical practices: locating on or near the campus of a major local hospital.
There are only so many buildings that meet that description, and much of the new health care related space built recently in San Diego County has already been spoken for by the hospitals themselves.
That leaves practitioners having to weigh the costs and benefits of locating adjacent to or a good distance away from hospitals, and the choice often depends on variables like the medical specialty, and where the doctors have practice privileges.
"Some practices will literally require that that they be located within walking distance of a hospital," said Stephen Dok, vice president in the San Diego health care division of brokerage firm Voit Real Estate Services.
He said that applies in particular to doctors in obstetrics and gynecology, as well as pediatrics. It applies less so in areas like orthopedics, which has been gravitating steadily in recent years toward the use of outpatient facilities in satellite locations sometimes far from hospital campuses.
Location, Location, Location
The hospital-adjacent (if not on-campus) medical building, filled with numerous complementary practices, remains the preferred venue for many doctors.
"It's all about synergy and the ability to make referrals," Dok said. "You want to be able to send that patient to someone down the hall or down two flights to get something taken care of right away."
Location also has its costs, however. Dok noted that providers can expect to pay a 15 percent to 20 percent premium in rents for a location next to a hospital, compared with comparable facilities in another location.
According to the brokerage firm Cushman & Wakefield, San Diego County's vacancy rate for medical office buildings located off hospital campuses was 10.2 percent at the midpoint of 2012. The situation was tighter for on-campus buildings, with a vacancy of 7.6 percent.
Operators of MedDerm Associates Inc., a dermatology practice located on Third Avenue in Hillcrest for the past six years, spent the last two years looking for a new home with better amenities to serve a growing clientele, even coming close at one point to purchasing their own building in another location.
Prev Next