HEALTH CARE: NOVEL MATERIAL MAKES OA NANO LIGHT AND STRONG
DJO Takes New Tack In Arthritis Relief
Monday, August 6, 2012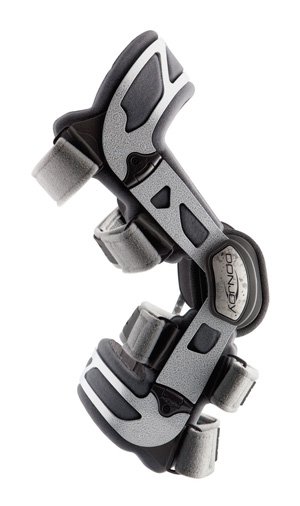 DJO GLOBAL
CEO: Mike Mogul.
Revenue: $1.1 billion in 2011; $966 million in 2010.
No. of local employees: 449.
Investors: The Blackstone Group L.P.
Headquarters: Vista.
Year founded: 1978.
Company description: A leading global provider of high-quality orthopedic devices, with a broad range of products used for rehabilitation, pain management and physical activity. DJO Global is the largest non-surgical orthopedic rehabilitation device company in the United States and among the largest globally, as measured by revenues.
DJO Global is adding to its long line of nonsurgical orthopedic rehabilitation devices with the introduction of the OA Nano, touted by the Vista-based company as the world's lightest off-loading knee brace for mild to moderate knee osteoarthritis...