MEDICINE: LIKELY CAUSE OF ABNORMAL BRAIN DEVELOPMENT IDENTIFIED
UC Researchers Identify Genetic Malfunctions Related to Autism
Monday, April 30, 2012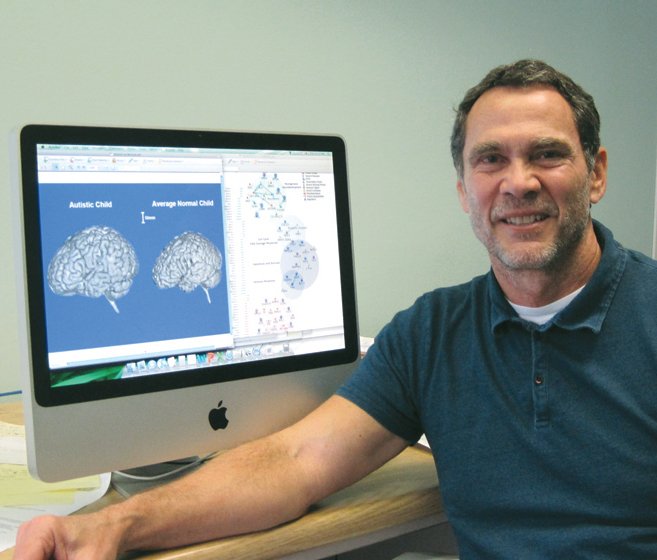 UC San Diego School of Medicine's Autism Center of Excellence (ACE)
Directors: Eric Courchesne, Ph.D., and Karen Pierce, Ph.D.
Funding:  $3,700,000 (2011-2012).
No. of local staff:  22.
Sources of funding: NIH, The Peter Emch Family Foundation, Autism Speaks, Thursday Club Juniors, Las Patronas, and the Simons Foundation.
Location: La Jolla.
Year founded: 2007.
What makes the lab innovative:  A scientific program to discover biomarkers for early detection and prognosis, a clinical program to advance standard of care for autism, and scientific collaborations with institutions across U.S.
Key factors for success: The scientific talent and resources of UC San Diego School of Medicine, public support of autism research, interest and involvement of pediatricians and parents/family members of infants, children and adults with autism.
Scientists at the UC San Diego School of Medicine are the first research group in the nation to identify sets of genes whose malfunctioning before birth prevents an autistic child's brain from developing normally...