Nonprofit Profile: James Waring
Monday, April 23, 2012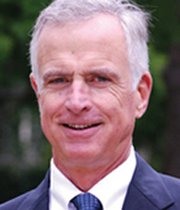 RESUME
Name: James T. Waring.
Company: CleanTECH San Diego.
Title: CEO.
No. of employees: Five.
Year founded: 2007.
Explanation of organization: Position San Diego as a leading clean technology region for business development and technology adoption.
Education: University of Southern California, 1969, business administration; University of San Diego, 1973, Juris doctor; University of San Diego, 2004, master's in peace & justice studies.
Birthplace: Leonardtown, Md.
Age: 64.
Current residence: La Jolla.
Family: Wife, Kathy; children, Kelly, Collin and Jessica.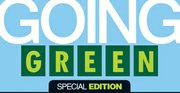 CleanTECH San Diego was built on the premise that as resources decrease relative to demand and population increases, societies will have to do more with less. Broadly stated — become sustainable. The scale of change needed is huge, and so will be the needed investment in time, technology and money. To work at the needed scale, private businesses must — and CleanTECH San Diego believes they will — become involved.
This process will create huge opportunities to create companies and jobs — "doing well by doing good." CleanTECH San Diego supports the region's attempts to become a national and even international leader in this effort. James Waring is the chief executive officer of CleanTECH San Diego.
PROFESSIONAL PHILOSOPHY
Essential professional philosophy: Collaboration and inclusiveness.
Best way to keep a competitive edge: Work on subjects and issues you don't fully understand; stay outside of your comfort zone.
Guiding principles: Always be truthful in what you say. Recognize wherever possible the achievements of the team.
Yardsticks of success: In the nonprofit membership world, the measure of success is when your members renew their membership and financial contribution to the work.
Goals yet to be achieved: If I knew, I'd be after them now.
JUDGMENT CALLS
Best professional decision: Going to work for Mayor Sanders.
Worst professional decision: Going to work in the fishbowl of public service.
Toughest professional decision: Evolving away from the relative security of practicing law to the unpredictable world of investing.
Biggest missed opportunity: Not taking half of the decade of my 20s and drifting around the world.
Word that describes you: Unsatisfied.
TRUE CONFESSIONS
What you like best about your job: The opportunity to work on issues that I genuinely believe will define the quality of human life over the next 100 years.
What you like least about your job: Because of my background in for-profit business finance, I find the uncertainty of not-for-profit finance to be frustrating.
Pet peeves: Process.
Most important lesson learned: When you get knocked down, you have to get back up.
Person most interested in meeting: Rather than a person, I'll respond by type. I am most amazed and inspired by individuals who sacrifice their own comfort and economic maximization to help the less fortunate. Anyone can be generous when it doesn't hurt.
Greatest passions: While a cliché, the fact is that it is hard to find anything that means more day to day than a healthy and functioning family.
First choice for a new career: Conflict resolution negotiator.
PREDILECTIONS
Most influential book: "A Peace to End All Peace."
Favorite status symbol: Not having one.
Favorite restaurant: Don't have one.
Favorite place for business meetings: Specialty's Café & Bakery in the University Towne Center area.
Favorite vacation spot: The one I am going to next.
Favorite way to spend time: Depends.