FINANCE: IPO ACTIVITY, GOOD STOCK MARKET CAN SPUR MORE VC INVESTMENTS
Targeting & Timing
Monday, April 16, 2012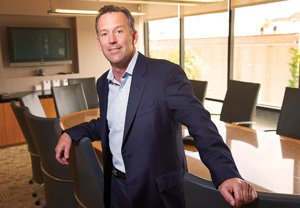 The IPO Catalyst
"Clearly, as you get a healthier IPO market, it obviously gives venture capital firms more ways to profit from their investments, which encourages people who fund them to loosen their purse strings a little bit," Titus said.
In the first quarter of 2012, 20 companies conducted IPOs, raising $1.4 billion, compared with 11 IPOs that raised $768 million for the like quarter of 2011, according to Dow Jones VentureSource.
While the climate for investing appears to have gotten better, some locally based venture firms aren't actively raising money.
Mission Ventures says it has about $500 million in three funds that it's managing. Managing Partner Robert Kibble says it's managing 20 companies. It has plans to raise a fourth fund, but declined to say how much is targeted.
Forward Ventures, which concentrates on life sciences, is managing its current portfolio, and not adding new pieces.
"We're focused on completing the investments we have," said Stan Fleming, managing member of Forward, which had about $400 million in capital under management.
Lull for Life Sciences
Fleming says market conditions within biotech and life sciences aren't as bright as some other industries, such as high-tech.
"The amount of institutional money that's come into biotech venture community is substantially down, not only in dollars but in the number of firms that are getting funded, compared to where it was five years ago," he said.
Rather than investing in middle and later stage companies, Avalon Ventures, which is based locally and has more than $500 million in capital deployed, invests mainly in early stage and startup companies.
"We believe this is the most challenging and rewarding period of company creation," said Avalon's website. "We are former entrepreneurs driven by passionate people pursuing disruptive ideas in ever changing market environments."
Avalon, founded in 1983 in San Diego, was an early investor in Zynga, a maker of social network games such as "Farmville" and other games played on Facebook. When the company went public in December, Avalon's stake was valued at more than $400 million. Steve Tomlin, general partner, says the firm hasn't cashed out and is in the process of raising new money for other promising targets.
"We're very active. We've done several fund raises recently and will be doing more eventually," he said, without providing actual dollar figures.
Venture firms don't like to talk about the investments that failed, but it goes with the territory, several venture industry sources say.
Barber says JMI has lost money on several investments it made, usually on earlier stage companies where the market didn't develop as expected. "It's a small minority of the 100 investments that we've done over the years," he said.
To increase the odds of investing in successful companies that either go public or are acquired for fat multiples on the stake, JMI and other venture firms try to limit the risk by considering later stage and more mature companies. But that doesn't mean younger companies can't find new capital, says Titus.
"Early stage companies are getting it, but it's difficult," he said. "You have to have a very solid business plan, a good management team and good execution."
Prev Next