SPORTS BIZ: HAMPERED BY THE NFL PLAYER LOCKOUT, THE TEAM IS TRYING TO BEEF UP TICKET SALES
CHARGERS PLAYING CATCH-UP
Monday, September 12, 2011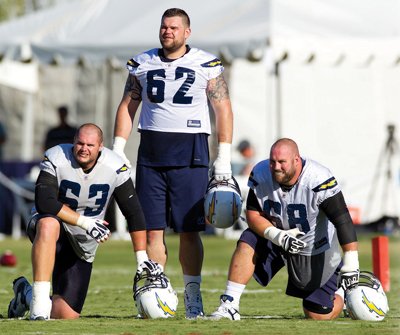 SAN DIEGO CHARGERS
Chairman/President: Dean Spanos.
Revenue: $241 million in 2010; $233 million in 2009, according to Forbes Magazine.
Franchise value: $920 million based on 2010 figures, ranked No. 23 of 32 National Football League teams, Forbes said.
No. of local employees: 110.
Ownership: Spanos family, 96 percent; two other individuals.
Headquarters: Kearny Mesa.
Year founded: 1960. Company description: NFL team.
It's somewhat telling of just how deep this recession is...