FINANCE: BOFI TURNS A PROFIT AS IT TURNS AROUND MORTGAGE DEALS QUICKLY
Bank Is Efficiency Model as It Cranks Out Loans
Monday, May 16, 2011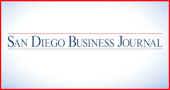 BOFI HOLDING INC.
CEO: Greg Garrabrants.
Net income: $15 million for first nine months of FY 2011; $16.4 million for like period FY 2010.
Total assets: $1.7 billion as of March 2011; $1.4 billion March 2010.
No. of local employees: 150.
Headquarters: Carmel Valley.
Year founded: 2000.
Stock symbol and exchange: BOFI, Nasdaq.
Company description: Holding company of Bank of Internet USA, an online savings and loan providing consumer and wholesale banking services.
Bucking the trend of banks reducing lending in response to a supposed dearth of qualified borrowers, Bank of Internet USA is expanding both in loans and employees...