ENVIRONMENT: REUSABLE BAGS APPEAL TO SHOPPERS' FASHION SENSE AND VALUES
INNOVATION: Company Has Stylish Answer To 'Paper or Plastic?'
Monday, May 9, 2011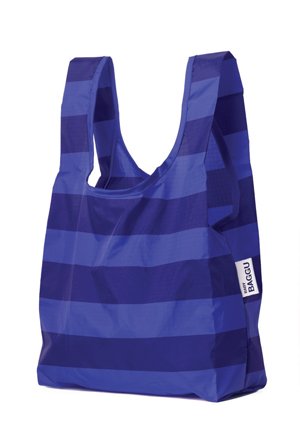 BAGGU
CEO: Emily Sugihara.
Revenue: $3 million in 2010.
Net income: Declined to state.
No. of local employees: Two.
Investors: Emily Sugihara, Joan Sugihara, Ellen Van Der Laan.
Headquarters: New York City, with an office in Del Mar.
Year founded: 2007.
What makes the company innovative: Manufactures and distributes a line of reusable fabric bags, which serve as an alternative to paper or plastic shopping bags.
Emily Sugihara is betting that her strong sense of fashion design will mesh with an evolving public sense of environmental stewardship, and the result will propel her 4-year-old business forward...