TECHNOLOGY: AS 3G GEAR AGES, COMPANY POISED TO SHIFT SHAPE AGAIN
San Diego's Largest Public Company Remains a Work in Progress
Monday, June 20, 2011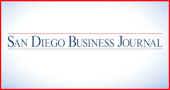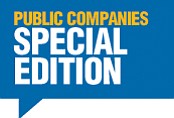 QUALCOMM INC.
CEO: Paul Jacobs.
Revenue: $10.9 billion in FY 2010; $10.4 billion in FY 2009.
Net income: $3.25 billion in FY 2010; $1.6 billion in FY 2009.
No. of local employees: 12,000.
Headquarters: Sorrento Valley.
Year founded: 1985.
Company description: Developer and maker of advanced wireless technologies.
Key factors for success: Attraction of top-level engineering talent; major emphasis on research and development; continuous focus on innovation.
For San Diego's largest and most successful public company, it's not just about growing top line, or bottom line...