LIFE SCIENCES: FIRM ACTS QUICKLY TO MEET CHANGES, NEW DEMAND
Life Technologies Creates the Biotech Tools of Tomorrow
Monday, June 20, 2011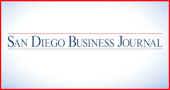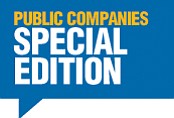 Life Technologies Corp.
Chairman and CEO: Gregory T. Lucier.
Revenue: $3.6 billion in 2010; $3.3 billion in 2009.
Net income: $378.3 million in 2010; $144.6 million in 2009.
No. of local employees: 1,300.
Headquarters: Carlsbad.
Year founded: 2008 (Original company started in 1992).
Stock symbol and exchange: LIFE; Nasdaq.
Company description: It sells products used to conduct research in the life sciences and provide lab equipment and other services.
Key factors for success: Life Technologies has been able to grow rapidly through acquisitions in established areas and expanding into areas to support the production of clean tech technologies involving synthetic genetics.
Among public companies in San Diego's booming life sciences sector, Life Technologies Corp...