TECHNOLOGY: COMPANY TAKES INNOVATIVE PATH WITH GENOME SEQUENCER
Illumina Turns Profitable Corner on Quest to Decipher DNA
Monday, June 20, 2011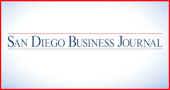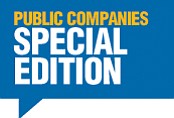 ILLUMINA INC.
President and CEO: Jay T. Flatley.
Revenue: $903 million for the year ended Jan. 3, 2011; $666 million for the year ended Jan. 3, 2010.
Net income: $125 million in 2011; $72 million in 2010.
No. of local employees: 1,850.
Headquarters: University Towne Center area.
Year founded: 1998.
Stock symbol and exchange: ILMN on the Nasdaq.
Company description: A maker of sequencing devices and related services used in human genome research.
Key factors for success: Illumina is an innovator developing new pathways to broaden the market for its products and services in sequencing the human genome, as well as plant and animal species.
Illumina Inc...