ENERGY: INVESTORS FARE WELL DESPITE MARKET CAP DIP OVER 5-YEAR DECLINE
Exiting Commodities Trading, Sempra Returning to Its Roots
Monday, June 20, 2011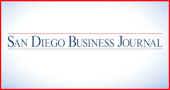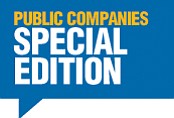 SEMPRA ENERGY
CEO: Donald Felsinger.
Revenue: $9 billion in 2010; $8.1 billion in 2009.
Net income: $739 million in 2010; $1.1 billion in 2009.
No. of local employees: 5,400.
Headquarters: San Diego.
Year founded: 1998.
Stock symbol and exchange: SRE, New York Stock Exchange.
Description: Energy services holding company to San Diego Gas & Electric and Southern California Gas, and other energy-related subsidiaries.
Key factors for success: Ability to survive energy crises of 2000-01 by developing businesses beyond its two California utilities, and its good risk management/conservative financial strategy.
For Sempra Energy, the San Diego-based holding company for San Diego Gas & Electric Co...