FINANCE: EXECUTIVE FINDS GRACEFUL EXIT FROM AUTO LOANS GONE SOUR
Small Business Pulls Drivers, Lenders Out of Bad Relationships
Monday, June 6, 2011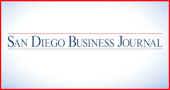 LEAP AUTO LOANS
CEO: Tim Condon.
Revenue: Undisclosed.
No. of local employees: 20.
Headquarters: Sorrento Valley.
Year founded: 2009.
What makes the company innovative: Leap provides restructured car loans to borrowers facing repossession or bankruptcy. The service benefits lenders by buying cars at higher prices than if they were auctioned, and offers payments that borrowers can afford.
A new leasing program created by a San Diego business aims to create a win-win for lenders of defaulted car loans and the borrowers facing repossession of their cars...