TECHNOLOGY: PART FOR SUBMARINE IS AN EXAMPLE OF WIDE RANGE OF GLASS WORK
Company's Efforts Give Us a Window on an Unseen World
Monday, July 25, 2011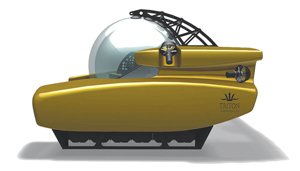 RAYOTEK INC.
CEO: Bill Raggio.
Revenue: Undisclosed.
No. of local employees: 19.
Investors: Bill Raggio, Jessica Yadley.
Headquarters: Sorrento Valley.
Year founded: 1992.
Company description: Maker of specialty glass and sapphire parts for the aerospace, construction and other industries.
What makes the company innovative: Rayotek engineers glass for cutting-edge applications, such as a deep-sea submarine.
Key factors for success: Knowledge of material, maintaining an environment that allows employees to question assumptions and think unconventionally.
A Florida company putting together a submarine that will attempt a dive to the deepest part of the world's oceans is getting some help from San Diego-based Rayotek Inc...