HOSPITALITY: GARDEN FRESH RESTAURANT CORP. SERVES UP CUSTOM-ASSEMBLY CONCEPT
Recipe for Growth?
Monday, January 24, 2011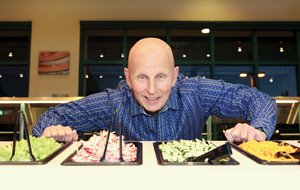 GARDEN FRESH RESTAURANT CORP.
CEO: Michael Mack.
Revenue: $293 million in 2010; $297 million in 2009.
No. of local employees: 648.
Investors: Sun Capital Partners Inc.
Headquarters: Rancho Bernardo.
Year founded: 1978.
Company description: Operates 118 restaurants in 15 states, under the names Souplantation and Sweet Tomatoes.
Garden Fresh Restaurant Corp...