TECHNOLOGY: 25-YEAR-OLD CHIP MAKER FOCUSES ON NEW TECHNOLOGIES, MASSIVELY TRANSFORMING WIRELESS HEALTH CARE
Qualcomm's Next Generation
Monday, January 17, 2011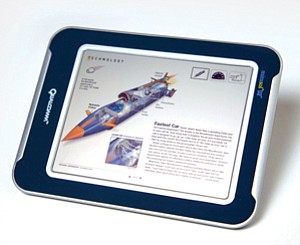 QUALCOMM INC.
CEO: Paul Jacobs.
Revenue: $10.99 billion in FY 2010; $10.42 billion in FY 2009.
Net income: $3.25 billion in FY 2010; $1.59 billion in FY 2009.
No. of local employees: Declined to state. However, in response to a San Diego Business Journal Book of Lists survey last year, a company official put Qualcomm's local full-time employment at 11,847 as of Aug. 1.
Headquarters: Sorrento Mesa.
Year founded: 1985.
Stock symbol and exchange: QCOM on Nasdaq.
Company description: Technology company focused mainly on wireless telecommunications. As a 'fabless' semiconductor maker, Qualcomm outsources the production of its chips.
Cellular phones were priced at $1,395 and the Internet was off-limits to the public when Qualcomm Inc...