TECHNOLOGY: CHAIRMAN SEES HOPE IN DEFENSE WORK, AND LAUNCH OF SATELLITE
Wall Street Is Not Wowed By ViaSat's Earnings
Monday, February 21, 2011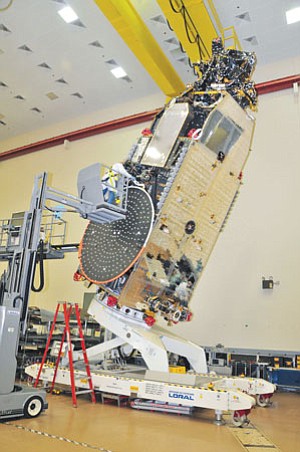 VIASAT INC.
CEO: Mark Dankberg.
Revenue: $628 million in 2009; $575 million in 2008.
Net income: $38 million.
No. of local employees: 1,155.
Headquarters: Carlsbad.
Year founded: 1986.
Stock symbol and exchange: VSAT, Nasdaq.
Company description: Provider of satellite equipment and services to the government and the military, and retailer of Satellite-based high-speed Internet services to customers in mostly rural areas.
Sometimes, when you take two steps forward, you have to take one back...
Tom York is contributing editor of the San Diego Business Journal.