MANUFACTURING: QCMI BEGINS REHIRING TO HANDLE NEW, LARGER ORDERS
Machining Business Puts Quality Stamp on Its Work
Monday, February 7, 2011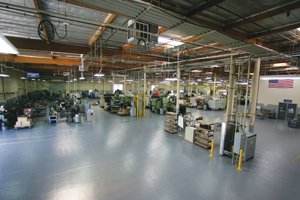 QUALITY CONTROLLED MANUFACTURING INC.
CEO: Bob Grande.
Revenue: Between $10 million and $11 million in 2010; estimated $14 million to $15 million in 2011.
No. of local employees: 80.
Investors: Privately held.
Headquarters: Santee.
Year founded: 1978.
Company description: Complex machining of components and assemblies mainly for defense, aerospace, and energy generation industries.
Quality is something Bob Grande takes seriously...