HOSPITALITY: CHICK-FIL-A TAKES SELECTIVE APPROACH TO GRANTING FRANCHISES
Chicken and Charm a Winning Combination
Monday, August 29, 2011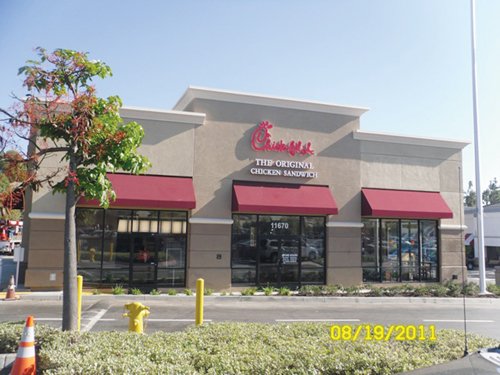 CHICK-FIL-A INC.
CEO: Truett Cathy.
Sales: $3.5 billion in 2010; $3.1 billion in 2009.
Local employees: Approximately 300.
Headquarters: Atlanta.
Year founded: 1967.
Company description: Operates more than 1,500 quick-service restaurants with a menu including chicken sandwiches.
Keys to success: Focus on friendly service; items made fresh on premises; operators are active in local communities.
With more than 1,500 U...