MARKETING: FRANCHISE SNACK BUSINESS IS ALREADY OPERATING IN 20 STATES
Company Puts Good Nutrition On Vending Machine 'Menu'
Monday, August 22, 2011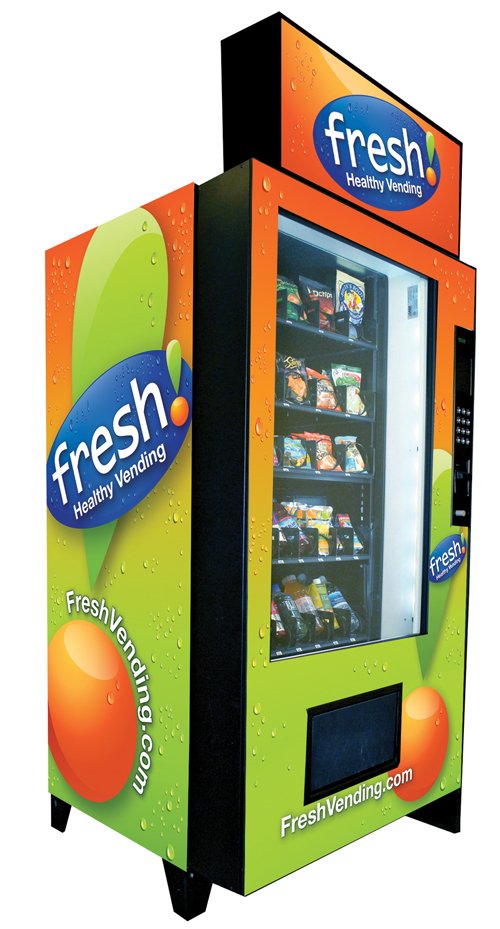 FRESH HEALTHY VENDING LLC
CEO: Jolly Backer.
Financial data: Not available. Company signed with its first franchisee in June 2010.
No. of local employees: 27.
Investors: Self-funded.
Headquarters: Mira Mesa. 9605 Scranton Road, #350, San Diego 92121.
Year founded: 2010.
Company description: Franchisor of vending machines that dispense healthy snacks and drinks, plus distributor of its own machines in the San Diego County market.
What makes the company innovative: Fresh Healthy Vending takes the traditional vending machine model and matches it with the current craze for nutritious snacks and drinks, and in the process, is building an expanding franchise business.
These days former Chicago-based ex-pinball executive Jolly Backer is tapping into efforts to make healthy snacks including fruits and fruit drinks available in local schools, as well as health clubs, hospitals and office buildings...