TECHNOLOGY: LAUNCH DELAYED; FIRM INVESTS $1B IN SECTOR
Satellite Likely To Send ViaSat's Sales Soaring
Monday, August 1, 2011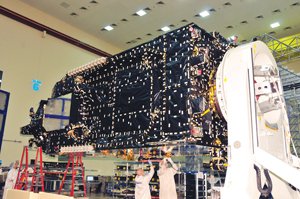 VIASAT INC.
CEO: Mark Dankberg.
Revenue: $802 million in FY 2011; $688 million in FY 2010.
Net income: $36 million in FY 2011; $31 million in FY 2010.
No. of local employees: 1,200.
Headquarters: Carlsbad.
Year founded: 1986.
Stock symbol and exchange: VSAT on Nasdaq.
Company description: Provider of satellite equipment and services to government and military customers, and provider of broadband Internet services mainly to rural consumers.
Key factors for success: Attracting the best possible talent and recognizing employees based on their contributions; conservative financial management; and anticipating market trends.
Although ViaSat Inc...