DEFENSE: COMPANY AIMS TO MAKE LASER WEAPON THAT WOULD FIT IN BELLY OF AIRPLANE
GA-ASI Works to Satisfy Demanding Customer
Monday, August 1, 2011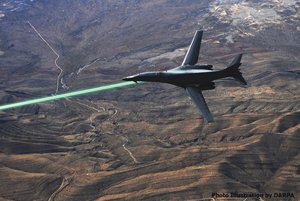 GENERAL ATOMICS AERONAUTICAL SYSTEMS INC.
CEO: Neal Blue.
Financial information: Undisclosed.
No. of local employees: 5,100.
Investors: Owned by the Blue family and an affiliate of General Atomics.
Headquarters: Poway.
Year founded: 1993.
Company description: Primarily a maker of unmanned military aircraft and their sensors.
Key factors for success: Strong background in cutting-edge physics, long relationship with the Pentagon as a defense contractor.
Make it smaller...