PHARMACEUTICALS: CEO SAYS APRICUS BIO DRUG COULD GENERATE $1B IN ANNUAL SALES
Firm Readies for Blockbuster Status
Monday, April 25, 2011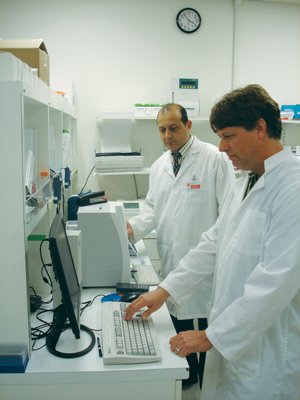 APRICUS BIO
President and CEO: Bassam Damaj.
Revenue: $4.97 million in 2010; $2.97 million in 2009.
Net loss: $29.51 million in 2010; $32.04 million in 2009.
No. of local employees: 35.
Headquarters: San Diego's Sorrento Valley area.
Year founded: 1987.
Stock symbol and exchange: APRI on Nasdaq.
Company description: A pharmaceutical research and development company with multiple products centered on its patented drug delivery system, NexACT. Therapeutic areas include oncology, sexual dysfunction, autoimmune diseases, and inflammation.
Apricus Bio is still working on getting its name known — locally and in the greater investment community...