SPORTS BIZ: DESIGN HELPS GOLFERS OVERCOME HOOKS, SLICES ON DRIVES
Self-Correcting Golf Ball Is a Game Changer for Recreational Players
Monday, April 11, 2011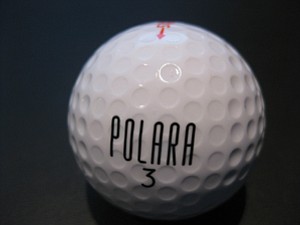 Polara Golf
CTO: David Felker.
Financial data: Not disclosed.
No. of local employees: 12.
Investors: 15, including Felker, one of the original employees of the then Callaway Golf Ball Co.
Headquarters: Carlsbad.
Year founded: 2010.
What makes the company innovative: Markets a unique golf ball with differently sized dimples first developed in the 1970s that corrects hooks and slices up to 75 percent, according to testing results.
The word on the course is out; the self-correcting golf ball is in...
Tom York is a contributing editor for the San Diego Business Journal.