Executive Profile: Erik Groset
Monday, September 6, 2010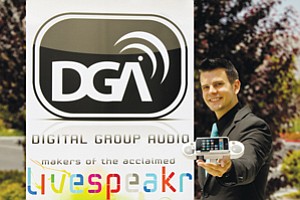 RESUME
Name: Erik Groset.
Company: Digital Group Audio, aka DGA Solutions LLC.
Title: President, co-founder.
No. of employees: 12.
Web site: digitalgroupaudio....
Education: Cal State San Marcos.
Birthplace: Chicago.
Age: 25.
Current residence: Carlsbad.
Family: Mom, dad, two brothers, sister, girlfriend, three nephews, two nieces.
Erik Groset is president and co-founder of Digital Group Audio, a Carlsbad-based manufacturer of portable audio products...