TECHNOLOGY: TRACKING SYSTEM CREATES VITAL LINKS BETWEEN AIRCRAFT AND BASES
Blue Sky to Help Red Crescent Navigate in Remote Terrain
Monday, November 29, 2010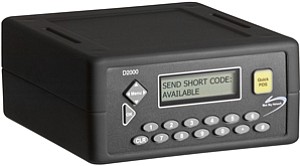 BLUE SKY NETWORK
CEO: Jon Gilbert.
Revenue: Would not disclose.
No. of local employees: 25.
Investors: Privately owned.
Company description: Blue Sky Network is a leading global provider of voice and data services through the Iridium satellite network. It creates aviation, marine and vehicle products for GPS tracking, real time flight tracking and fleet management.
Blue Sky Network, a San Diego company that provides Global Positioning System tracking and communication solutions for land, sea and air, has reached an agreement with the Red Crescent Society of Saudi Arabia to install aviation tracking devices in a fleet of first-aid helicopters...
Emmet Pierce is a freelance writer for the San Diego Business Journal.