Executive Profile: Ernie Hahn
Monday, November 22, 2010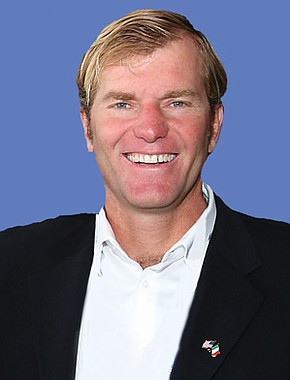 RESUME
Name: Ernie Hahn.
Company: AEG Management San Diego.
Title: General manager.
Revenue – 2009: $16.5 million.
Revenue – 2008: $15.8 million.
No. of employees: 25 full time — up to 350, part time for any given sold-out event.
Year founded: 1966 as San Diego Entertainment.
Education: Bachelor of Science in economics; graduated in 1990 from Santa Clara University.
Birthplace: Santa Barbara.
Age: 43.
Current residence: Rancho Santa Fe.
Family: Wife, Kristin; daughter, Alexis, 16; sons, Ernie III, 13, and Carter, 9.
Ernie Hahn is the general manager of AEG Management San Diego, an organization that operates the Valley View Casino Center, formerly the San Diego Sports Arena...