Professional Profile: Philip E. Graham
Monday, December 6, 2010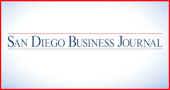 RESUME
Name: Philip E. Graham.
Organization: Sanford-Burnham Medical Research Institute.
Title: Vice president of institutional advancement.
Web site: SanfordBurnham.org.
Education: Bachelor of Science in business administration/entrepreneurship at the University of Southern California; M.B.A., Thunderbird School of Global Management.
Birthplace: San Diego.
Age: 42.
Current residence: Olivenhain.
Family: Wife, Kem; sons, Brock and Gunner; daughters, Marianne and Margot.
Philip E...